Images from Vietnam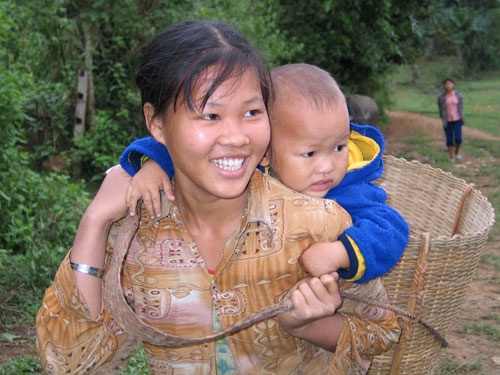 Khmu mother and child, 2005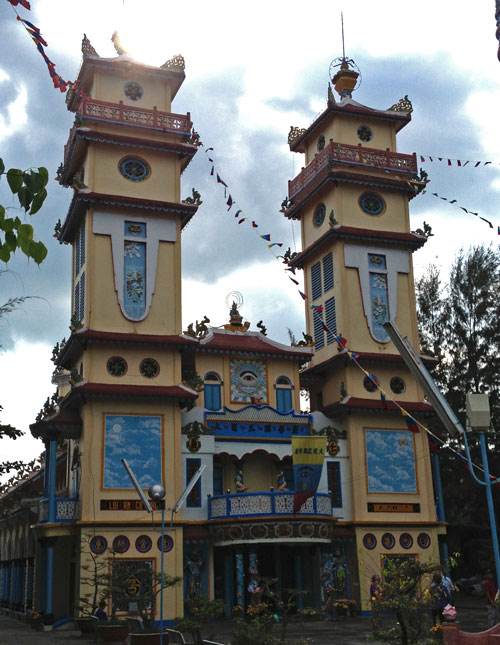 Cao Dai Temple, Long Xuyen, Vietnam. The Cao Dai religion began in Vietnam in the 1920s and brings together elements of Buddhism, Taoism, Christianity, and Confucianism. This Cao Dai temple was built between 1933 and 1955 in Long Xuyen, which is located in the Mekong River delta.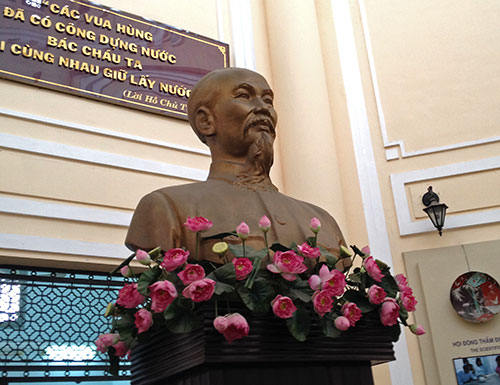 Ho Chi Minh was a Vietnamese revolutionary who led the struggle against French colonialism in Vietnam and later against the United States. He served as prime minister and president of Vietnam. This statue is in the National Museum in Ho Chi Minh City (Saigon), Vietnam.
These calendars are the only decoration for the walls of a house in a remote rural village inhabited by the Khmu ethnic minority group in Vietnam. 2005.
Khmu school children, 2005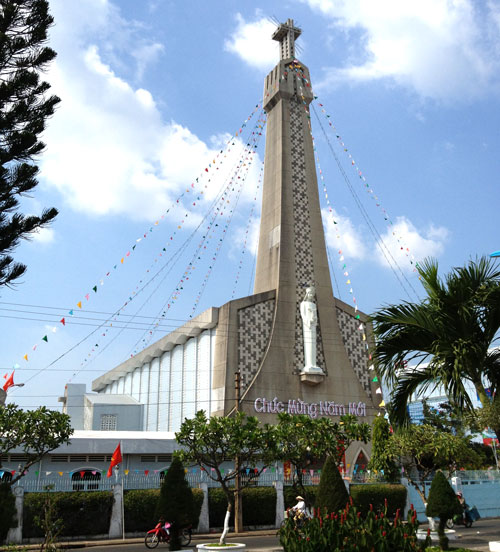 Queen of Peace Catholic Cathedral, Long Xuyen, Vietnam. Long Xuyen is in the Mekong River Delta of Vietnam
Vietnamese woman in Hoi An, 2006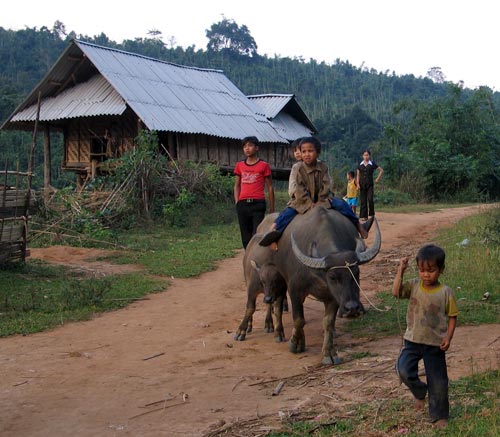 Khmu children and their buffalo, 2005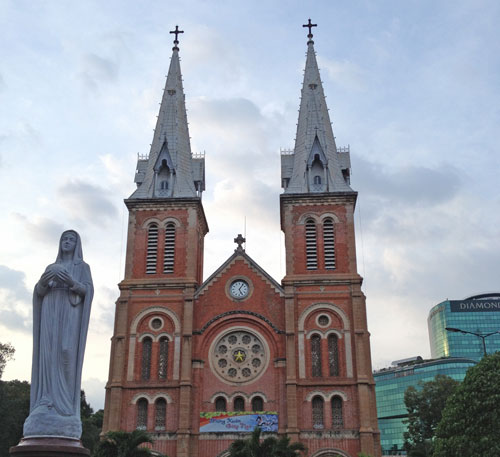 Notre Dame Cathedral, Ho Chi Minh City (Saigon), Vietnam. Cathedral was built by French colonialists from 1863 to 1880
Images from this site may not be reused for any purpose without express written permission