Images from Iran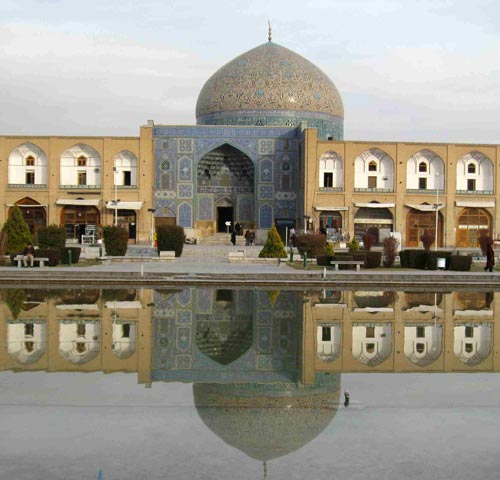 The Masjid-I Shaykh Lotfallah (Mosque) is located in Isfahan, Iran. It was build during the Safavid Empire period, from 1603 to 1618. There is beautiful ceramic tilework throughout the building.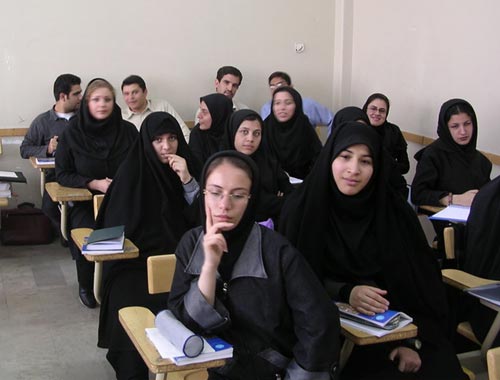 Students at the University of Tehran, Iran, 2004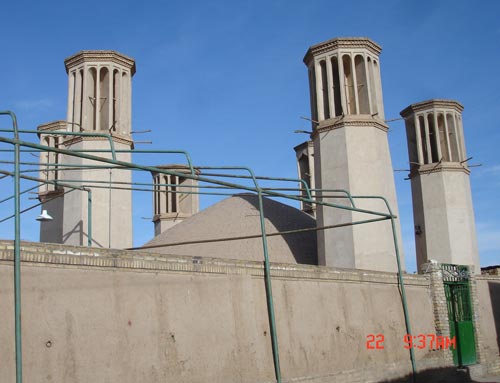 For hundreds and hundreds of years people in Yazd, Iran constructed air conditioning units known as badgirs. The air conditioning worked as the towers channeled the breeze down into the house and over pools of water.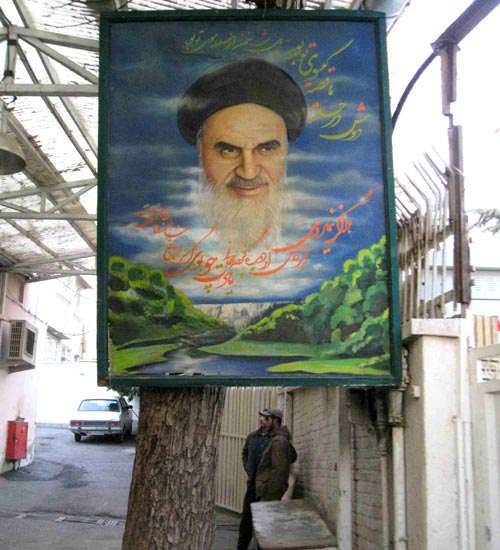 Pictures of Ayatollah Khomeini appear in many places in Iran. This picture is located in the capital, Tehran, near the house where Ayatollah Khomeini lived after the Iranian Revolution. He was a leader of the 1979 Revolution and leader of the Iranian government for several years after the Revolution.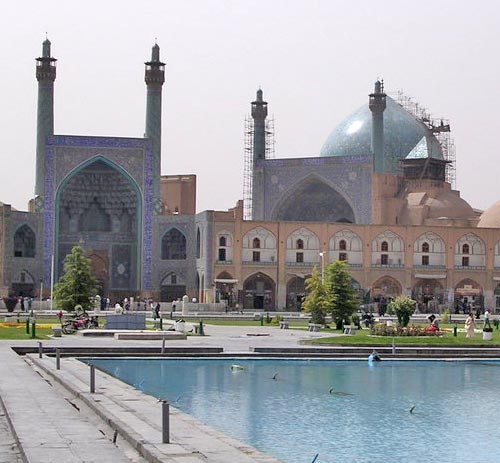 Masjid-I Imam (Mosque) in Isfahan, Iran is located in the city's central square. The mosque was ordered built by Shah Abbas I of the Safavid Empire. Construction was started in 1612 and finished in 1638.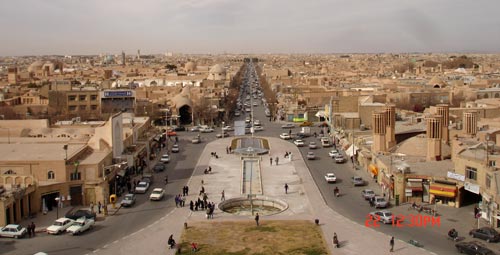 Yazd, Iran is said to be one of, if not the, oldest continuously inhabited cities in the world. This picture captures the rooftops of the old city in 2008.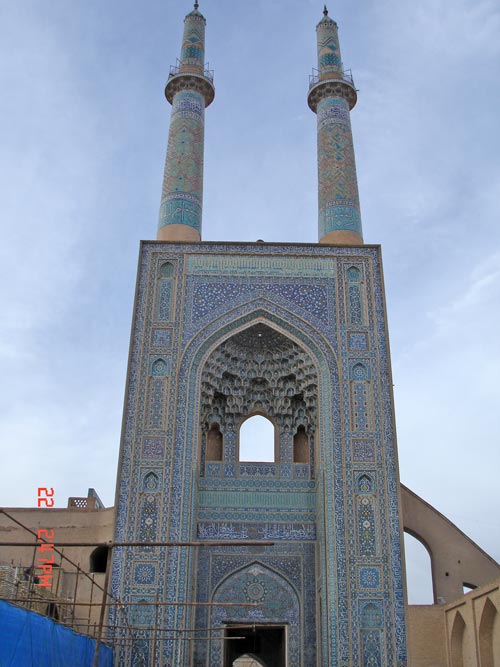 Masjid-I Jami (Mosque) is located in Yazd, Iran. Its main construction was during the 14th century.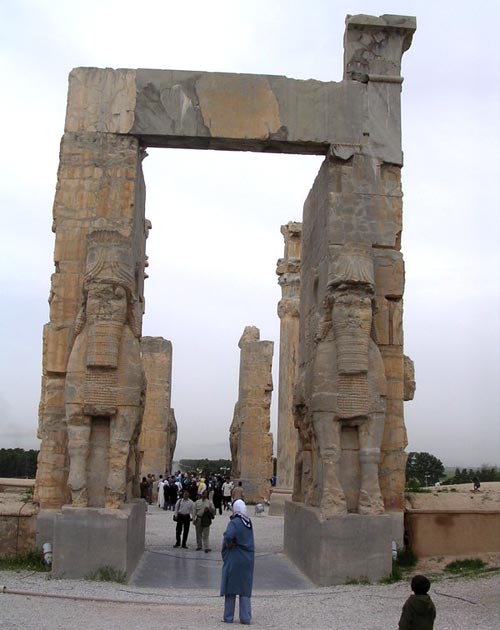 This is part of the ruins at Persepolis, an ancient Persia palace. Construction was started on the site by Darius about 515 BCE and was destroyed in 330 BCE by Alexander the Macedonian conqueror.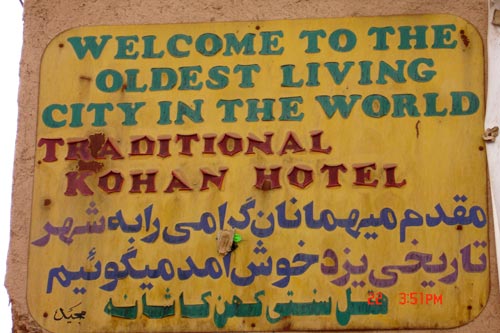 As the sign indicates, Yazd, Iran claims to be the oldest continuously inhabited city in the world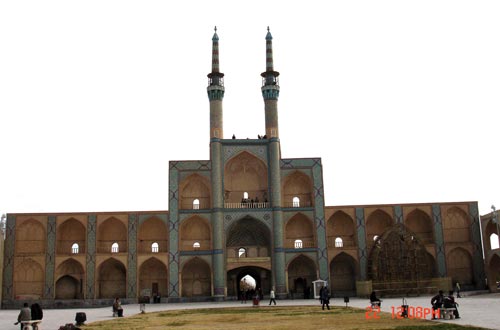 This viewing stand for parades and ceremonies is located in Yazd, Iran. It was built in the 19th century on a 15th century foundation.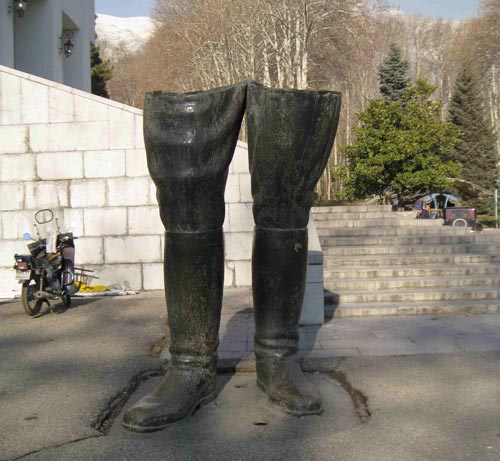 This pair of bronze boots is all that remains of a giant statue of Reza Shah, a former ruler of Iran. The top part of the statue was removed after the 1979 Iranian Revolution.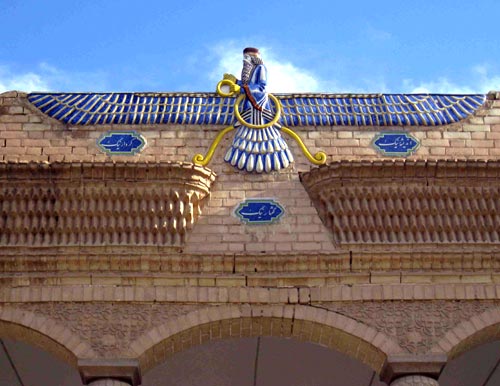 Zoroastrianism was the main religion in Iran prior to the coming of Islam. This Zoroastrian Temple in Yazd, Iran was built in 1934. Fire is an important element of Zoroastrianism, and this temple contains a fire that is reputed to have been burning since 470 CE.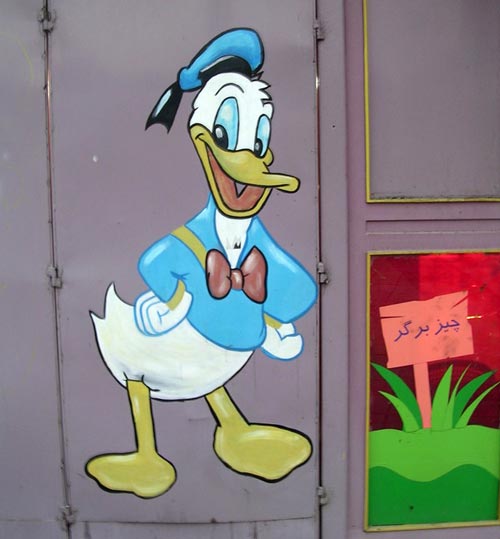 Donald Duck in Park in Tehran, Iran, 2004
Images from this site may not be reused for any purpose without express written permission