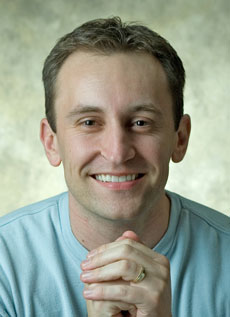 Colter Mitchell
Dr. Mitchell is a Postdoctoral Research Associate at the Center for Research on Child Wellbeing and the Office of Population Research at Princeton University. Currently his research focuses on the relationship between attitudes, values and beliefs on family, religious and educational behavior both within the United States and internationally. One aspect of his dissertation looked at Developmental Idealism's connection to modernization theory across the domains of wealth, development and education. He also investigates the relationship between genes and social environment in family formation outcomes.
Articles & Chapters
Thornton, Arland, Georgina Binstock, Linda Young-DeMarco, Colter Mitchell, Kathryn M. Yount, and Yu Xie. 2016. "Evaluating the measurement reliabilities and dimensionality of developmental idealism measures." Chinese Journal of Sociology, 2(4): 609-635.
Thornton, Arland, Georgina Binstock, Mohammad Jalal Abbasi-Shavazi, Dirgha Ghimire, Arjan Gjonca, Attila Melegh, Colter Mitchell, Mansoor Moaddel, Yu Xie, Li-Shou Yang, Linda Young-DeMarco, and Kathryn Yount. 2012. "Knowledge and Beliefs about National Development and Developmental Hierarchies: the Viewpoints of Ordinary People in Thirteen Countries." Social Science Research, 41(5): 1053-1068.
Thornton, Arland, Dirgha Ghimire, and Colter Mitchell. 2012. "The measurement and prevalence of an ideational model of family and economic development in Nepal." Population Studies, 66(3): 329-345.
Thornton, Arland, Alexandra Achen Killewald, Jennifer S. Barber, Georgina Binstock, Wade M. Garrison, Dirgha Ghimire, Ronald F. Inglehart, Rukmalie Jayakody, Yang Jiang, Julie de Jong, Katherine E. King, Ron J. Lesthaeghe, Sohair Mehanna, Colter Mitchell, Mansoor Moaddel, Mary Beth Ofstedal, Norbert Schwarz, Guangzhou Wang, Yu Xie, Li-Shou Yang, Linda Young-Demarco, and Kathryn Yount. 2010. "Creating Questions and Protocols for an International Study of Ideas About Development and Family Life." In Survey Methods in Multinational, Multiregional and Multicultural Conexts edited by Janet A. Harkness, Michael Braun, Brad Edwards, Timothy P. Johnson, Lars Lyberg, Peter Ph. Mohler, Beth-Ellen Pennell, Tom W. Smith. John Wiley & Sons, Inc..