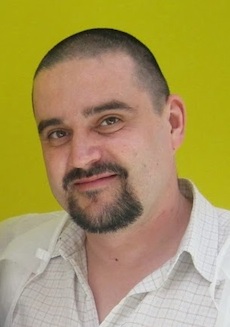 Tamás Kiss
Ph.D., University of Pécs
M.A., Babeș-Bolyai University
Tamás Kiss is a researcher (sociologist-demographer) at the Romanian Institute for Research on National Minorities. His main research topics are demographic discourses in Eastern Europe (Romania and Hungary) in global and national contexts; processes of ethnic categorization; ethnicity and demographic behavior; international migration; ethnic politics. He is a PI on the Developmental Idealism, Global and Local Hierarchies in Romania research project.
Recent Monographs
Gyurgyík László – Kiss Tamás: Parallelism and Differences. A Comparative Analysis of the Demographic Processes Concerning Hungarians of Slovakia and Romania Following World War II. EÖKIK: Budapest, 2010 (in Hungarian).
Administrative Gaze. The Outlines of a Comparative Analysis of the Hungarian Demographic Discourses in Romania. On the Statistical Construction of the Transylvanian Hungarian Population. RIRNM – Kriterion: Cluj, 2010 (in Hungarian).
Articles & Chapters
Kiss, Tamás. Online Access 2017. "Escaping the "Balkanizing" Gaze? Perceptions of Global and Internal Developmental Hierarchies in Romania." East European Politics and Societies.
Melegh, Attila, Tamás Kiss, Sabina Csánóová, Linda Young-DeMarco, and Arland Thornton. 2016. "The perception of global hierarchies: South-Eastern European patterns in comparative perspectives." Chinese Journal of Sociology, 2(4): 497-523.
Horváth, István, and Tamás Kiss. 2015. "Depopulating semi-periphery? Longer term dynamics of migration and socioeconomic development in Romania." Demográfia, 58(5).